See what our members have to say about DirectBuy
Nobody tells the DirectBuy story better than our members. Satisfied members are the foundation of everything we do, and we love hearing the amazing ways they've used their memberships to better their lives. Whether you know exactly what style, size and shape of product you're looking for, or you need a little help finding the perfect fit for your home, DirectBuy has what you need to complete your project. Every day, DirectBuy members put our savings, selection and service to work for them as they work towards their home improvement dreams. How can we help you today?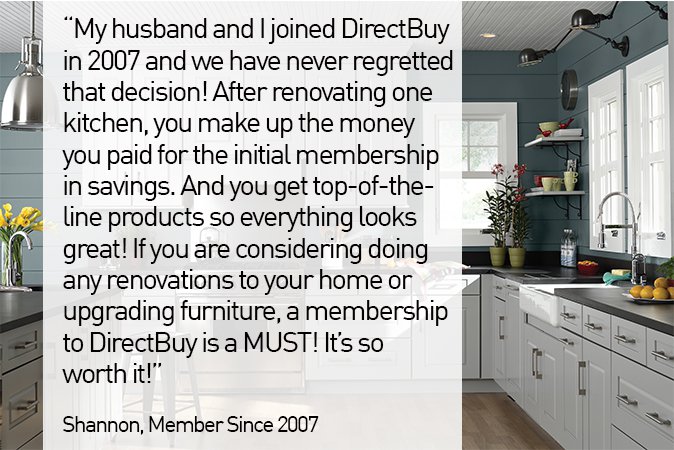 The opinions expressed are those of the Member shown and do not necessarily state or reflect the views of DirectBuy, Inc., or any of its affiliates, parent company, employees, agents or franchisees (together "DirectBuy"). Efforts have been made to ensure accuracy of the statements made by the Member, but DirectBuy cannot confirm the Member's statements are 100% accurate or applicable in all circumstances and does not assume any legal liability for the views expressed here. In appreciation for allowing DirectBuy to film a consumer in their home, the Member was granted free lifetime membership renewals with DirectBuy or may have received other compensation.