DirectBuy guarantees a minimum of 10%-30% savings over other authorized retailers: big box, online e-commerce, or local brick-and-mortar stores.
All of our members know that DirectBuy offers a fantastic selection of high-end products, as well as outstanding customer care, complimentary Concierge Shopping service, and added value like in-home design services and interest-free financing options. But let's face it—the number one reason new members join DirectBuy is for the savings we provide.
Instead of having to compare pricing across hundreds of big-box stores, online retailers, and local stores, DirectBuy members enjoy the luxury of knowing that they're always getting the best price. Everyone says savings; we guarantee it.
How Does This Work?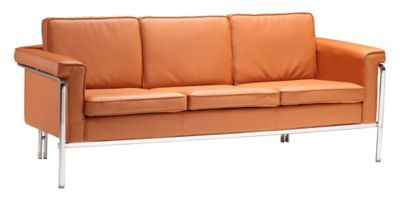 In the rare case that a member finds a product elsewhere for a price that undercuts our guaranteed savings, all they have to do is let us know. We'll beat the competitor's price by our guaranteed percentage to make good on the savings. Here's how it works:
Find your product: For example, let's say you're eyeing (or you recently ordered but have not yet shipped) a sofa with a DirectBuy member price of $480.
Check your savings: Living Room Furniture is in our 25% guaranteed savings category, so you should not find a price lower than $640 at any other authorized retailer. Go ahead, shop around. We'll wait.
Submit your Savings Claim: Whoa! You find the identical sofa for $600 at an authorized retailer. Snap a picture or a screenshot and send it right to our Member Care team.
Review: We verify the claim for details such as authorized retailer, identical product, etc.
Save: Once we verify the claim, we adjust the price of your sofa to ensure you save 25% off the price you found. So you get it for $450. (If your item ships while we're reviewing your claim, we'll issue you a merchandise credit for the difference.)
So What's The Catch?
There isn't one. DirectBuy is able to do this because...
We have direct relationships with manufacturers, and we only sell online. No middleman, no showroom overhead cost, no inventory risk.
Vendors charge more for small players in this market. We have a huge, loyal member base, and that gives us the power to negotiate with vendors. We sell so much more product per customer than many other retailers, vendors have no choice but to give us their best possible price!
Remember: we make our profit by charging a membership fee, not through hidden retail markup.
The more you purchase from us, the more power we have to save you money.
As a matter of fact, our savings are so great that most of our vendors ban us from displaying our pricing to non-members!
Not Convinced Yet?
Why not sign up for a 30-day risk-free trial and see for yourself? Call us at 1-800-320-3462 or complete the form below and learn how you can save on furnishings, flooring, cabinetry and much more with DirectBuy.
Visit directbuy.com/savings-guarantee for additional information and the terms and conditions of our Savings Guarantee.
Already a member? Log in to see hundreds of thousands of products, exclusive savings and more on our members-only website.