Travel Savings Service
DirectBuy will take you places you never thought you'd go...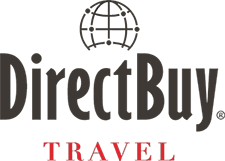 Take your Savings further - way further...
As part of our focus on inspiring you to experience a better lifestyle, we proudly offer our Platinum members DirectBuy Travel.
DirectBuy Travel provides you with Savings Credits to apply toward payment on a wide selection of cruises, luxury resorts, hotel city stays, golf packages and more. This gives you total flexibility to customize your unique vacation experience, and save big on the most sought after vacations. Plus, you'll also have access to Travel Specialists to help you with every step of your planning—or simply book 24 hours a day, 7 days a week using our online store.
Members with DirectBuy Travel have the best opportunity to get the greatest return on their membership.
- CEO DirectBuy
Save Big with Travel Savings Credits
DirectBuy Travel allows you to use Travel Savings Credits to buy down the cost of your next vacation below the market price. Book your next trip online or with the help of the DirectBuy Travel Concierge Service.
Redeem Savings Credits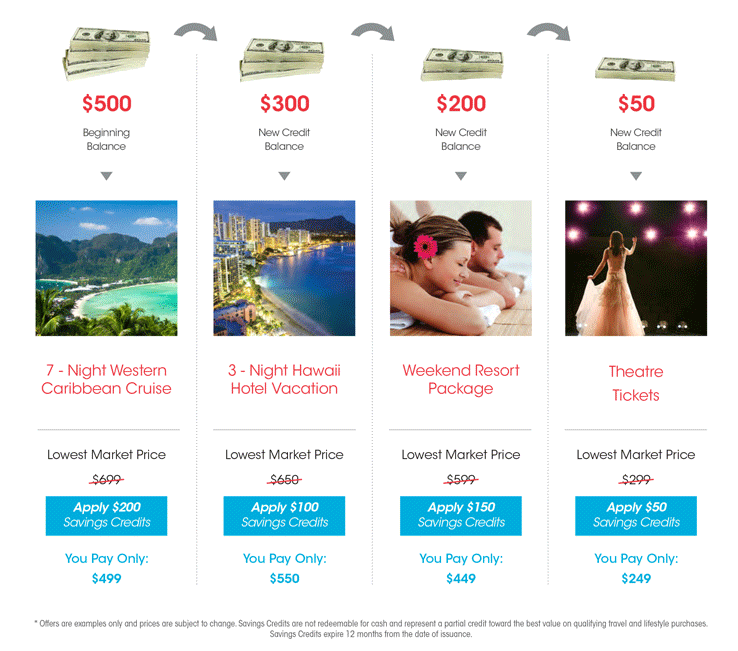 Use your Travel Savings Credits on:
Cruise Vacations
Hotel & City Stays
Luxury Resorts
Golf Packages
Spa & Wellness
Ski Packages
Box Office
Guided Tours
And Much More!
Plus
earn additional Travel Savings Credits on flights, rental cars and golf tee time reservations.
Best Value Guarantee
Never worry about overpaying thanks to our Best Value Guarantee.
If you find a better deal than our exclusive DirectBuy Travel offers, call the DirectBuy Travel Concierge Service, and we will match the price on matching offers. We will even allow you to apply your Travel Savings credits to the matched price, ensuring our members the best value on their next exciting getaway.View our full Best Value Guarantee Terms & Conditions.
Exclusive DirectBuy Travel Benefits
The DirectBuy Platinum membership is our best value membership plan. If you love to travel — and a lot of our members do — you'll love the DirectBuy Travel benefits:
Receive $1,500 Travel Savings Credits per year for your initial DirectBuy membership term
Receive a match of your renewal fee in Travel Savings Credits
Gain exclusive access to our "Great Getaways" last-minute deals for luxurious resorts at unprecedented prices
Friends & Family Benefits
Want to give your loved ones the gift of travel? Whether you're sending your child on a Caribbean cruise to celebrate his or her honeymoon, giving your parents an anniversary trip to Europe or inviting your best friends along on a fun-filled weekend golf getaway, DirectBuy travel credits can be used to book exciting trips for friends and family.
Travel Concierge Service
DirectBuy's travel concierge service is like having a members-only, personal travel agency available to help you plan any excursion. This team of experts knows how to get you unbeatable savings on vacations to the best destinations on the globe, so you can see the world and save.
Not a Member? Join Today
Aside from great brands at amazing prices, our services are what set us apart from the big box stores. Join today for 30 days completely risk-free. If you're not satisfied, we'll refund your membership!