Complete Customer Service
When you join DirectBuy, you're getting the full support of our member service teams. Whether you're stopping into your club, or calling our Member Care team, our service specialists are ready to help.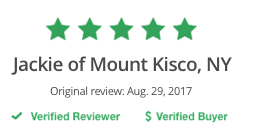 Real Member Reviews
I wanted to let you know that my experience with your kitchen cabinet designer Crystal was wonderful. She really listened to what I needed and made an effort to stay within my guidelines while adding some nice surprises that enhanced the design. She was also quite fast (another challenge I was facing) and, best of all, was a real pleasure to work with!
Club Service
Our clubs are custom-tailored to the communities they serve. These locations often provide locally-sourced products and services, in addition to what is available nationally. What's more, many clubs sponsor local events like art shows and vendor days, showcasing suppliers and giving you the opportunity to chat with representatives about the products they offer. Additionally, many clubs have access to or provide design services, lists of local contractors and more.
Member Care Team
Our Member Care Team provides members with exceptional value and professional service, all from the comfort and convenience of home. If you have questions about your order, want to renew your membership or just need help navigating the website, just give us a call or send us an email and we'll work to make your DirectBuy experience easier.
---
"Our goal is to provide service, selection and value to our members. We have centralized our support so we can offer effective one-stop customer service to all members as well as provide after-hours coverage."
– Dylan Astle, VP of Member Experience
---
These professionals have a vast understanding of every aspect of the company, and work non-stop to resolve members' questions or concerns.
Service That Sets Us Apart
Ready to start enjoying the many benefits of a DirectBuy membership? Schedule an appointment today and start making your dream home a reality. Want to learn more about what we're all about? Visit our About DirectBuy page and learn how we work to help our members live their dreams.